Factory Order From Us & Save THOUSANDS
Don't Compromise, Customize!
And SAVE. Our dealership might be far away, but a factory order from us could save you thousands.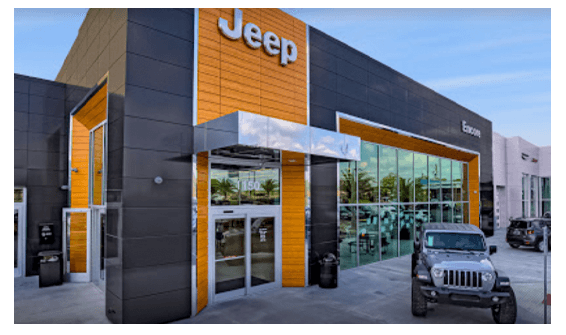 Your Simple Steps to Savings on Chrysler Jeep Dodge & Ram Vehicles are:

Step 1: Build the vehicle you want (color, options, trim, etc) with your order specialist.

Step 2: Your order specialist will price the car for you with our special online only pricing. If you have a trade in, it will be addressed at this time. If you would like to proceed with the order at this point, we will process the purchase agreement and order your car.

Step 3: Your custom ordered car gets priority status while being built at the factory and is shipped directly to Encore Chrysler Dodge Jeep® Ram.

Step 4: When your new car arrives at the dealership, we work out the details such as payment, financing, etc.
FAQ:
What if the rebates change?
When you sign your order, you lock in today's rebates and they are "sold order protected" in the eyes of the manufacturer. If a larger rebate is available at the time of delivery, that rebate will be applied to your purchase or lease, and your price will be even lower!
How long will it take for my car to arrive?
The manufacturer has been guiding us to tell customers to expect 12 weeks for a sold ordered car to arrive at the dealership. It can be faster than that, but it can take longer than 12 weeks for specialty vehicles models and certain options.
Parts and labor shortages are real, so some orders may be delayed. However, the manufacturer prioritizes sold ordered vehicles over vehicles for dealer stock, so sold ordered vehicles are built faster.